With both fresh & frozen meats and seafood; we have what you're looking for! We offer a wide range selection of fresh cut, high quality Alberta beef. We offer a great selection of premium cuts, but we do custom cuts if the customer prefers.
We also have a huge selection of Pork, Poultry and Seafood. We offer the customer their choice of buying fresh or frozen case lots. You can find all of our fresh cuts in our showcase, plus a whole lot more in our frozen case lot section. We always have great monthly case lot specials.
See our showcase for fresh Beef and Pork:
Beef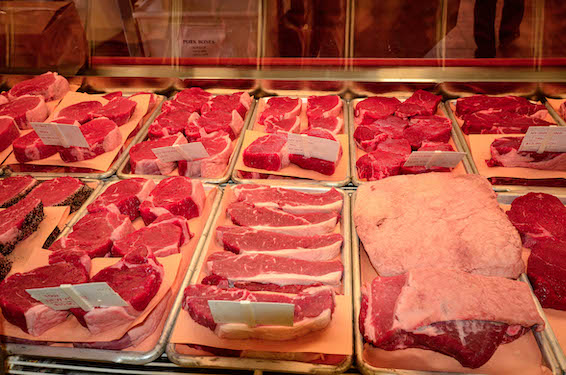 Ribeye
T-Bone
Sirloin
Striploin
Round
Tenderloin
Ground Beef
Stew Meat
Kabobs
Beef Ribs
Hamburger Patties
Beef Roasts
Beef Brisket
Rouladin & Fondue Meat
Liver, Heart, Kidneys
Ox tail & Shanks
& More..
Pork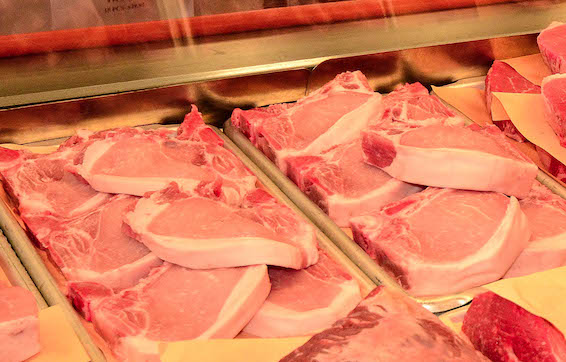 Bone-In Chops
Boneless Chops
Smoked Chops
Pork Tenderloin
Pork Roasts
Button Bones
Dry Garlic Ribs
Cutlets
Ground Pork
Pork Sausages
Pork Side & Back Ribs
Pork Hocks & Trotters
& More..
See our large variety of products available in frozen case lots including:
Beef, Pork, Chicken, Seafood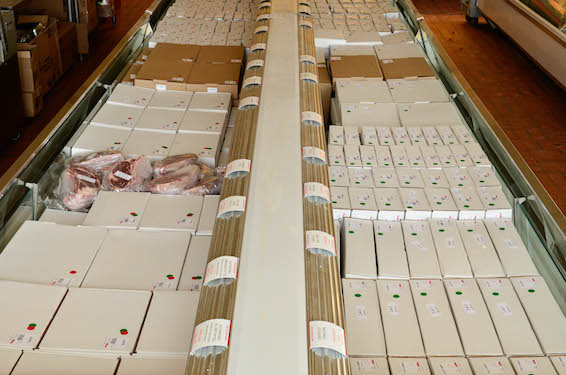 Chicken
Chicken Breast, Thighs, Drums, Wings
Ground Chicken
Turkey Breast, Thighs, Drums, Wings
Ground Turkey
Whole Ducks
Turducken
Whole Chickens
& More..
…and more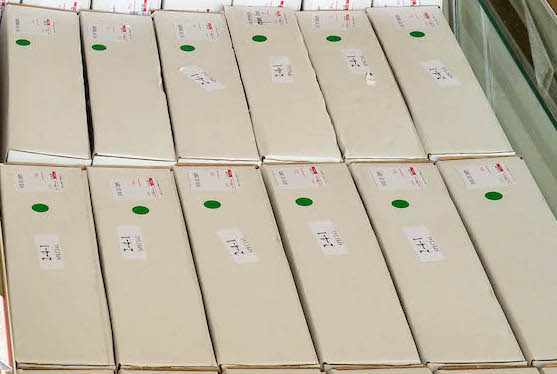 Seafood
Cooked & Raw Shrimp
King Crab Legs
Bacon Wrapped & Regular Scallops
Basa
Cod
Sole
Pickerel
Salmon
Halibut
Oysters
Mussels
Lobster Tails
& More..